Jeg er ret vild med digitalis. De giver haven sådan et uformelt og frodigt udtryk. Illusionen af vildskab. Nå, men for en måned eller to siden, da der sad en masse frøkapsler på min (eneste) plante – rystede jeg den – for digitalis kan man da aldrig få for mange af. Det kan man heller ikke, men på ét og samme sted bliver det måske nok alligevel lidt voldsomt. Men en succes det var da. Nu ved jeg så ikke rigtigt hvornår de bør udtyndes – og om jeg virkelig bare kan nænne at kassere dem.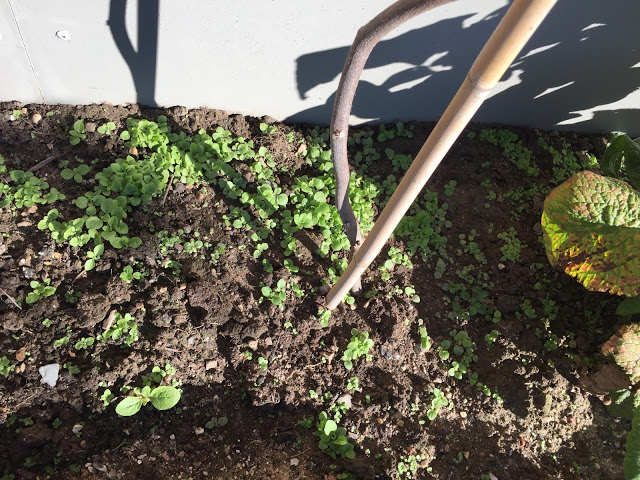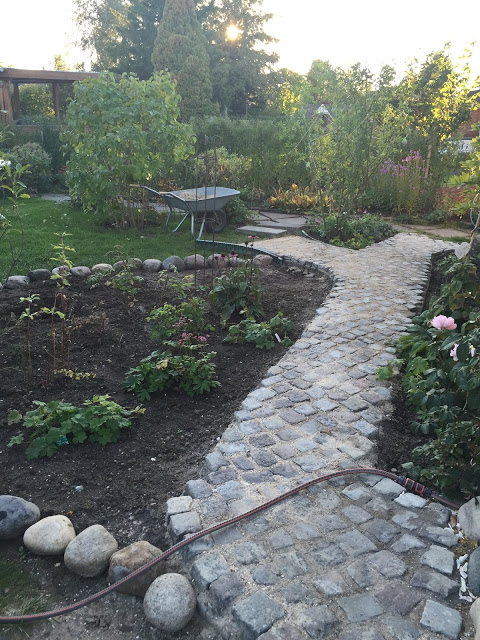 Når man skal etablere en helt ny have fra ingenting, og gerne vil have den til at se gammel og veletableret ud – på ingen tid, så hjælper det gevaldigt, når en sød exkæreste siger, at han har 10 m2 chaussésten tilovers – og om han da ikke lige skal smide dem af i min indkørsel. Indtil videre er det blevet til denne smukke sti mellem sydsiden af huset og det nye bed. Når roser, geranier mv. vokser ind over kanten, bliver det så fint. Stenene er lagt i stolpebeton. Lad os håbe, at det holder. Ellers må jeg lægge en fast kant.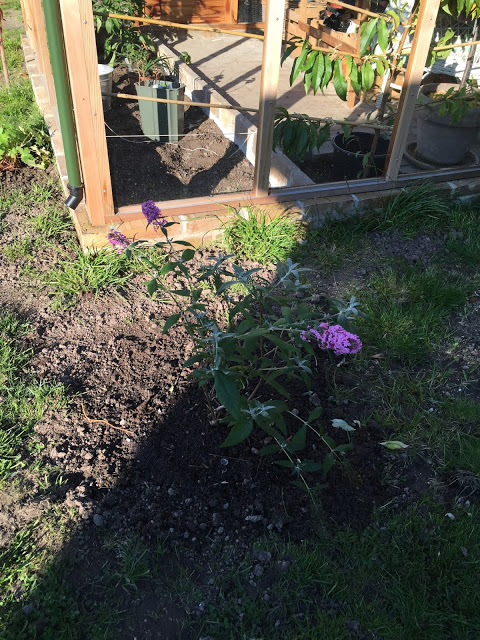 Var på Haveselskabets plantemarked i Lyngby i sidste weekend. Og sikke mange fine og billige planter. Jeg kunne næsten ikke komme de 500 meter hjem med alt det, jeg fik købt, blandt anden denne fine Buddleja davidii "Pink Delight" til ingen penge. Jeg glæder mig til at se den til næste sæson. Første vinter er det nok en god idé at dække den lidt.